Windows 7 Release Candidate (RC) is official up for download
on Microsoft's Website.
Microsoft says the RC will expire on June 1, 2010, and starting on March 1, 2010, your PC will begin shutting down every two hours. You'll be given a two-week reminder ahead of time.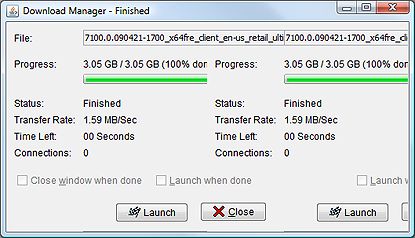 The RC that is available on Microsoft's website is a full featured edition similar to Vista Ultimate. If you are currently running the Windows 7 Beta you will not be able to upgrade to the RC. Instead you will have to do a clean install of the RC.
The Windows 7 RC will be available on Microsoft's Website for free until August 1, 2009.
To install Windows 7 RC you will need to first download the RC at Microsoft's website here.
http://www.microsoft.com/windows/windows-7/download.aspx
After it has finished downloading you will need to burn it to a disc and then pop it in and your good to go. If you run into any trouble there is guide on the entire process on their website.