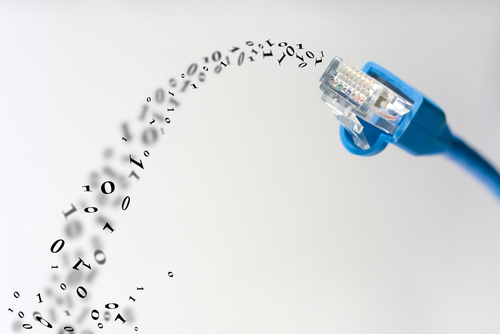 Wireless networks in businesses are no longer the exception, they are the norm. The number of wireless devices that a business is required to provide wireless connectivity to is increasing at a dramatic rate. Everything from smart phones, tablet devices, laptops, printers, televisions, video conferencing systems, to even desktop computers can require a wireless connection to the corporate network. Users of these devices, whether they are employees or visitors, require access to the network and expect reliable wireless service with relative ease of connection. Users will measure the quality and reliability of a wireless network based on their ability to not only connect, but stay connected and utilize the services on the network as they roam throughout the building.
Unfortunately, providing complete, reliable, and secure wireless coverage to an entire business is more difficult than simply walking into a computer store and buying a wireless router and connecting it to your internet connection like you would for your home. The workplace presents many additional challenges such as size, density of walls, multiple floors, increased need for reliability, and of course, security.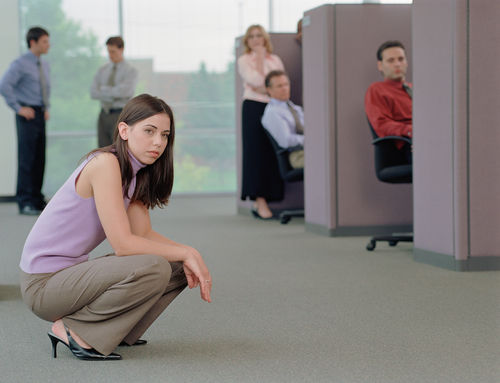 The first difference is with a business you will need to use access points instead of the wireless routers you find at computer stores. A business network, even a small one, is connected to the internet by a single router called the gateway. All the locations which require wireless access will need an access point to cover that specific area. If you were to place a router at all these locations, you would end up segmenting your network with the firewall portion of the router which would cause communication problems on your network. People may not be able to access the resources on the network they need to access.
A site survey will help you get a better understanding of where to place your wireless access points and the kind of coverage you can expect from each access point. Coverage can vary widely from building to building due to the vast differences found in construction materials and types of walls and insulation materials found in buildings. A site survey will also help you get an idea of how many access points you will need for budget purposes.
The number of access points you will need is not entirely decided by coverage area. Other significant factors that will affect how many access points you require include: What type of traffic will you be transferring, if you need to support streaming video and audio, if you are going to be running real time applications, and if you are running database applications. Every access point has limits, which differ based on the type of security encryption you are using, as to how many clients can connect simultaneously. Some support as few as 10 connections while others support as many as 50 connections per access point. It is critical that you provide a sufficient number of access points to adequately cover your intended area or you will have poor or even unreliable performance.
If you are going to do the install yourself, make sure you have a decent understand of the 802.11 specification that the access points communicate with. Specifically, you need to understand that they communicate on the 2.4 GHz spectrum and can interfere with other devices such as phones or radios that may be in the vicinity on that frequency.
Multiple access points in the same coverage area will not boost performance but will increase the number of concurrently supported connections and can be a source of redundancy if an access point fails. Although there is a limit as too many access points in a small area may cause interference with each other. The SSID or Service Set IDentifier distinguishes each wireless area network from the other. More sophisticated access points will allow the cooperative use of a single SSID throughout the entire business giving a more uniform and user friendly experience because it will automatically switch from access point to access point as a user moves from one coverage area to the next.
About the Author:
Josh Van Cleave is a network engineer that has been in the computer industry since 1994. He works for Computer Service Now providing support for their networking clients and internal LAN. Josh's certifications include: CNE, MCSE, CCEA, MCITP:SA, MCITP:EA, A+ and Net+.